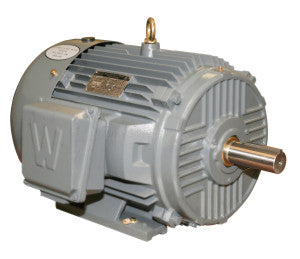 Electric Motors ~ low voltage AC
Call us for up to date pricing and availability.
(951) 764-3678
Multiple Shipping Locations
COST-EFFECTIVE & EFFICIENT
We sell cost-effective low voltage AC motors that serve heavy duty industrial, and lighter duty applications. Our motors include severe duty, farm duty, vertical hollow shaft, general purpose, fractional HP, general purpose, explosion proof, rock crusher, shaker screen, oil well pump, and closed coupled pump.
DEFINITE PURPOSE MOTORS AVAILABLE
Our definite purpose motors only include features necessary for specific applications. When selling directly to end-users who only need motors to perform one task, our definite purpose motors are a cost-effective solution. They're designed to be exactly qualified to perform specific industry applications including rock crushing, farm duty, jet pump, various harsh environment work, and more.
PREMIUM FEATURES AT AN AFFORDABLE PRICE
Trying to find a premium motor at a lower price? Many of our motors offer additional features that are available only on factory modified motors and with a premium price tag.
---
We Also Recommend