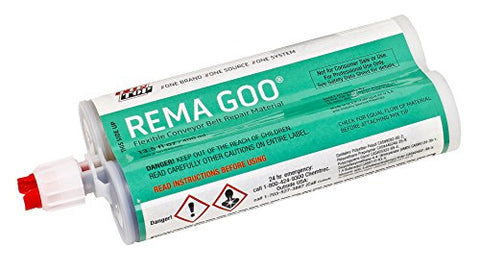 REMA GOO 13.5 oz. Cartridge ~ Cartridge Only
REMA TIP TOP's REMA Goo is designed to be a high performance temporary conveyor belt repair product that allows you to fix your belt in less than an hour. (Note: repair times are dependent on temperature.  IN STOCK for immediate shipping!!
CARTRIDGE ONLY!
~ Comes with 3 mixing applicator tips
• Long Lasting Performance
• Fast On-Site Repairs
• Easy to Apply
• Lower Unit Cost - Now with New 13.5 ounce cartridge!
• Newly Re-Designed REMA GUN
Goo Dispensing Gun must be purchased separately. 
---
We Also Recommend